behind the scenes at Top Rated Studio
The Top Rated Studio is the result of many years spent on looking for creative and exclusive ways to bring brands to the next level and provide a unique edge over competition.
We learned from our successes and failures to become a true leader in the video production field and we know exactly how to drive your business toward the future, keep your brand agile and able to stay on top in today's fast-changing world.
We have delivered highly impactful promotional videos for a wide range of clients that produced massive benefits for their businesses.
We also strive to explore new and innovative ways of delivering content. Our name is our motto: Top Rated. We strive to be Top Rated in everything we do.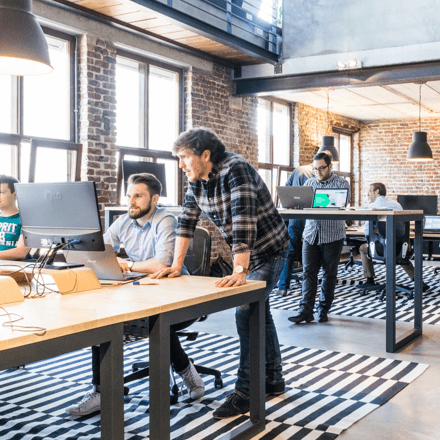 our most recent productions
Our primary goal is to bring a new value to your business. Your story becomes our story, and your journey becomes our journey.
Over the years we've been inspired by E-commerce sellers like you, and we hope that in return Top Rated Studio will inspire you.
We are open to the power of adventure, discovery and change, and together we can take your product to the next level.
We deliver fast! Because we mastered the production aspects, we have the studios, equipment and a winning team!
no better medium than video.
If one picture is worth 1000 words, how much is one video worth?
In Top Rated Studio we believe that 1 video is worth 1000 product sales.
Check out our unique video production services to see how we can help you boost your product sales online.
The Faces Behind our Success
We Couldn't Do It Without Them
Alejandro Hutarte
Studio Manager
Spencer Roda
Operations Manager
Joffre Noguera
Operations Manager
Denny Velez
Office Manager
Disnie Sebastien
Senior Talent
Ryan O'Toole
Senior Talent
Patrick Tully
Senior Talent
Vladimir Manosalvas
Talent
Jared Stock
Tech Specialist
Michael Choche
Tech Specialist
Allan Asuncion
Tech Specialist
Ramandeep Singh
Web Developer
Tatyana Breus
Customer Relations
Alex Nguyen
Web Developer
Mohamad Raza
Web Developer
Alex Silver
Web Developer
Valeriya Zaitseva
Video Designer
Mohamed Azizi
Graphic Studio Manager
Pavel Sapryhin
Video Studio Manager
We work for the leading Amazon sellers and brands. We also work for other companies in the e-commerce market the rely on our professional work to deliver the best quality media and video ads.
Do you want to take your product to the next level?