Description
READY TO BOOST YOUR SALES WITH AMAZON LIVE?
Make Q4 a blast with Amazon Live: add your product to our daily LIVE show on Amazon!
Your product will be featured on our LIVE SHOW daily: 5 days a week, Monday through Friday.
STARTING AT ONLY $99 PER WEEK!
Take advantage of our introductory price of only $99 per week (billed monthly), instead of $199 per week.
Amazon Top Rated Live Product Placement for 1 product (1 ASIN):
What we offer with our product placement package:
The full Amazon Live experience for your product:
You are ready to touch the hearts of your current customers and many other shoppers on the Amazon platform.
You understand that there is much more to Amazon than simply to 'sell' your product.
You want to give the support customers need, to help educate them about your product and how your product can help change their lives.
You want to answer LIVE questions that Amazon shoppers have about your product.
---
Why stream with us?
We were the FIRST channel that was authorized by Amazon Live to stream on behalf of 3rd party sellers. This means we have the most experience, we collected the most data, and we just KNOW what works and what doesn't.
We are the most prominent channel on Amazon Live: with TV studios dedicated

ONLY

to Amazon Live.
No other channel on Amazon streams as much as we do: with LIVE professional shows running from morning till evening.
No other channel offers such a big variety of highly skilled, well trained, professional talents: energetic, persuasive and keeps on going through marketing and sales training.
Our talents are knowledgeable about online sales and e-commerce: all have advanced experience with social media platforms, and each has their own social media following that helps promote the shows even more
Our talents are coming from various backgrounds and cultures: this variety accurately represents your target demographic!
Amazon Top Rated Live is the world's first channel that is offering all of the above with a beautiful cast of amazing talents who will be your spoke-persons on Amazon. They will highlight the benefits of your product and answer questions live. They will tell the world why YOUR product is the best one out there. You will have your product featured DAILY on our specialty show with our talents and other related products in your niche. You're invited to share your time slot with your customers so they can join live and ask questions, or learn how to use the product they purchased from you. You will also benefit from other sellers just like you who have a top-rated product in your niche and are promoting it on our specialty show. This multi-level product cross-sale is a huge added value for you as a seller and will definitely add sales and more awareness to your growing brand on Amazon.
5 Days a Week Live Broadcast of your (one) chosen product on our specialty shows. We will help you connect with your customers and make your product more relatable and accessible by broadcasting your video 5 days a week, Monday through Friday. Have more than one product? Contact us for more information and special pricing.
Immense Brand Exposure.
Your product will be featured in our Top Rated live streams along with other category related products. Our talents will demonstrate and talk about your product LIVE that will render incredible reach and access a broader viewer base, capture more attention and establish brand loyalty.
Relevant Viewers Only.
Your video is only shown to the relevant shoppers, who surf Amazon in your specific category and niche that significantly improves the efficiency of the video, grabs maximum relevant viewers, and converts them into customers.
Amazing Add to Cart Experience.
With our Amazon Live streams, your products are front and center! Viewers can find the products directly next to the video player and either click on your product page, add them directly from the video to their cart or if you have variations – explore the different options from within the video player itself. With live streaming, you urge people to check your "limited-time offer" and actually convert the viewers into paid customers.
Live Chat.
Our live talents will ensure seamless and fun interaction in real-time by chatting and interacting with shoppers and providing with general answers. In case of a specific question, the shoppers will be directed to the seller's contact page on Amazon. This engaging experience is unparalleled and makes your brand stand out.
No Brand Registry Needed:
Amazon Top Rated is the only channel authorized by Amazon to broadcast live streams for videos that aren't brand registered or brands, which were not invited to the Amazon Live Project.
Let our amazing talents promote YOUR product on Amazon Live: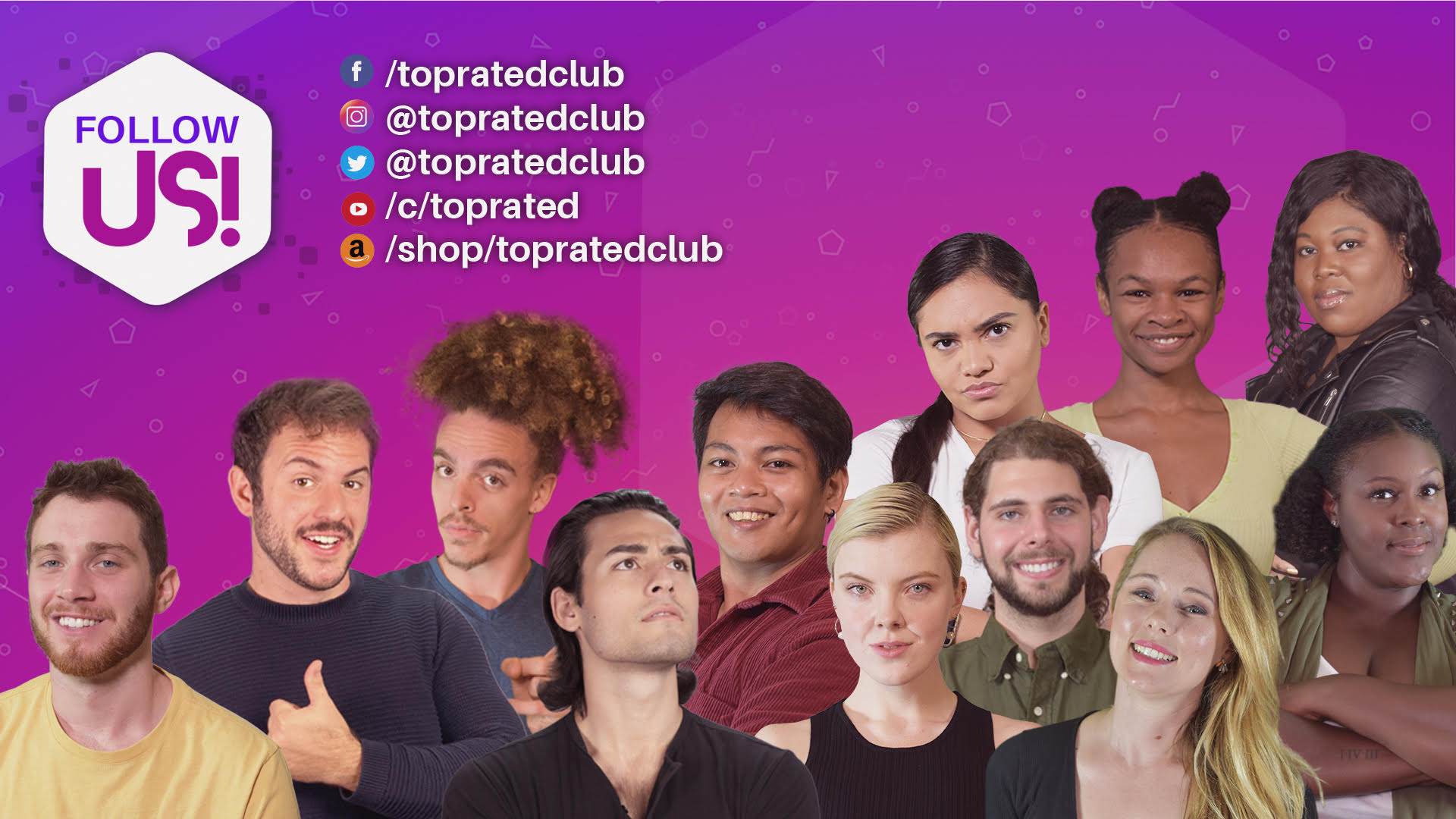 Watch our latest live streams on Amazon: